Shereden Mathews
---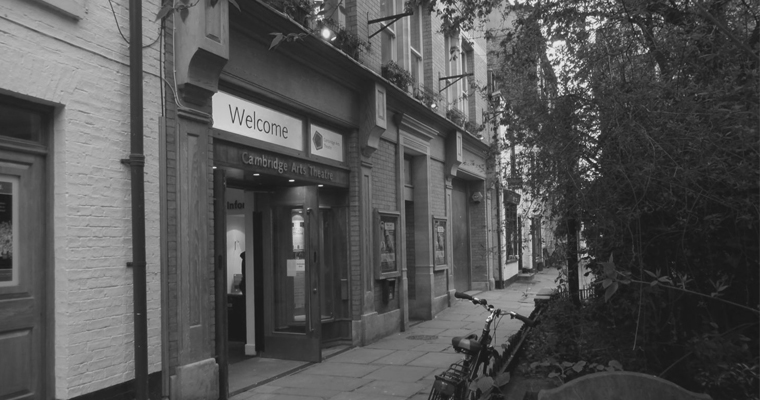 Shereden's career in theatre has always been about selling tickets.
It started back in the old days in the Box Office at the Cambridge Arts Theatre with paper plans, ticket stubs, coloured pencils and a winning smile. After a couple of happy years, Shereden's wanderlust began with a change of scenery to Bath's Theatre Royal Box Office. There she was bedazzled by the bright lights of the new computerised Box Office system, from which an interest in marketing was sparked. With this interest came a new job and a new city - this time a move to the New Theatre Cardiff and into the Marketing Department.
She stayed in Cardiff for five years and with training through TMA courses, including Druidstone and Walking the Tightrope, she added to the in-house experience she gained. Itchy feet got the better of her again though, and with a growing confidence she moved from a venue and into a theatre company; becoming the Marketing Manager of Oxford Stage Company, under the Artistic Directorship of John Retallack. OSC productions she managed included Hamlet, My Mother Said I Never Should, Junk and Dario Fo's The Comic Mysteries, all which toured across the UK.
A couple of years later Shereden was finally drawn to the bright lights of London's Shaftesbury Avenue, and she became Marketing Manager of Turnstyle (now Ambassador Theatre Group) where the focus, although still on touring, moved towards commerical theatre, including shows such as Jason Donovan in The Rocky Horror Show - the 25th anniversary tour and Soul Train starring Sheila Ferguson - both having runs at the Victoria Palace. Other projects included the co-production of The Weir with the Royal Court, Slava Snow Show in Toronto, The Pajama Game and launching the New Ambassador Theatre for Sonia Friedman.
A decision to start on her own saw Manchester Royal Exchange as her first client, whilst other tours followed, including Apassionata, Australian Dance Theatre, Balamory Live!, Dance Theatre of Harlem, Peter Rabbit and Return to the Forbidden Planet. In between these she also worked as Marketing Manager at various theatres across the country including Wycombe Swan, Richmond Theatre, Churchill Theatre Bromley, Milton Keynes Theatre and Brighton Theatre Royal.
Shereden started Dressing Room 5 with an office in Greenwich where the focus was always on touring, even in unexpected guises, such as BBC Worldwide's record-breaking arena tour of The Tweenies, the National Theatre's The Goodwoman of Setzuan, the Dance Consortium's French hip hop masters Compagnie Kafig, Hi-Fi, Thomas the Tank Engine, Brazilian Groupo Corpo, CBeebies Live! Fantasy Circus, James Campbell, Taboo, The Messiah, Noddy Live!, Summer Holiday and Edinburgh Festival hits Tango Fire and Soweto Gospel Choir.
An office move to Soho and Mark Dooley joining the company at the start of 2006 meant new directions.